I love to do nails, unfortunately I do have to travel sometimes to do them. I had a small train case that held most of my supplies, apart from the uv lamp and polishes.
I have a huge collection of polish, it was a huge pain in the ass to drag around with me.
This is what the old case looked like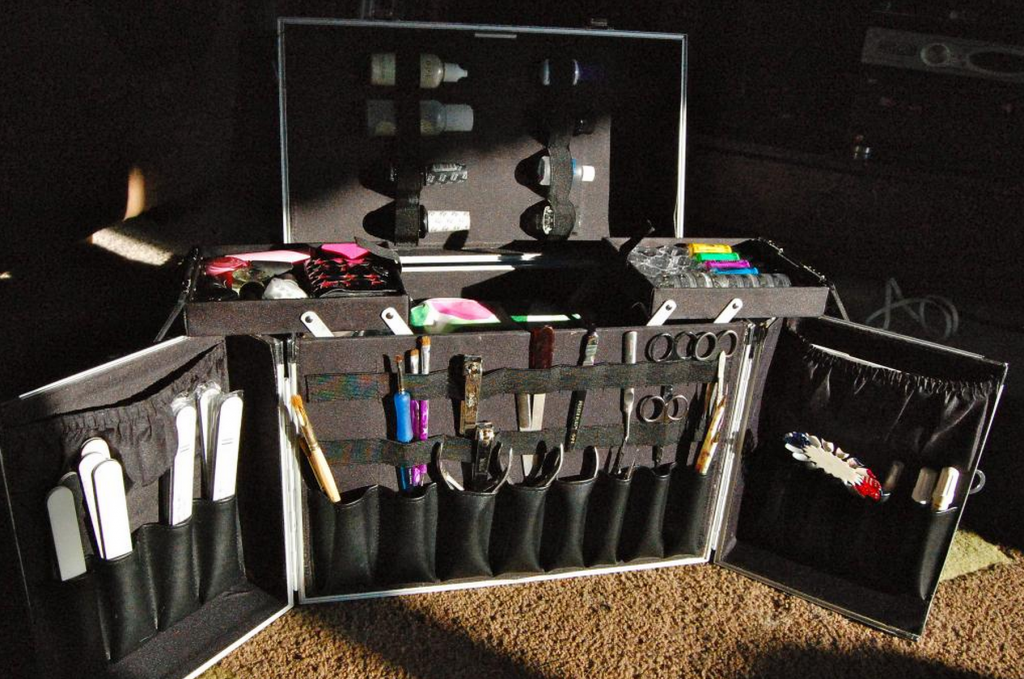 My mother was kind enough to find me this rolling tool box for my supplies, it's funny, the rolling tool box for my hair stuff is smaller.
I was really impressed with the room it had!
ALL of my polishes fit in the top tool box section!
This also included all of my gel polishes as well!!!!
The only downside is that the drawers don't have very much separation.
Because of that I got inventive and made some boxes out of a cardboard box and contact paper.
All the tools are in order of use.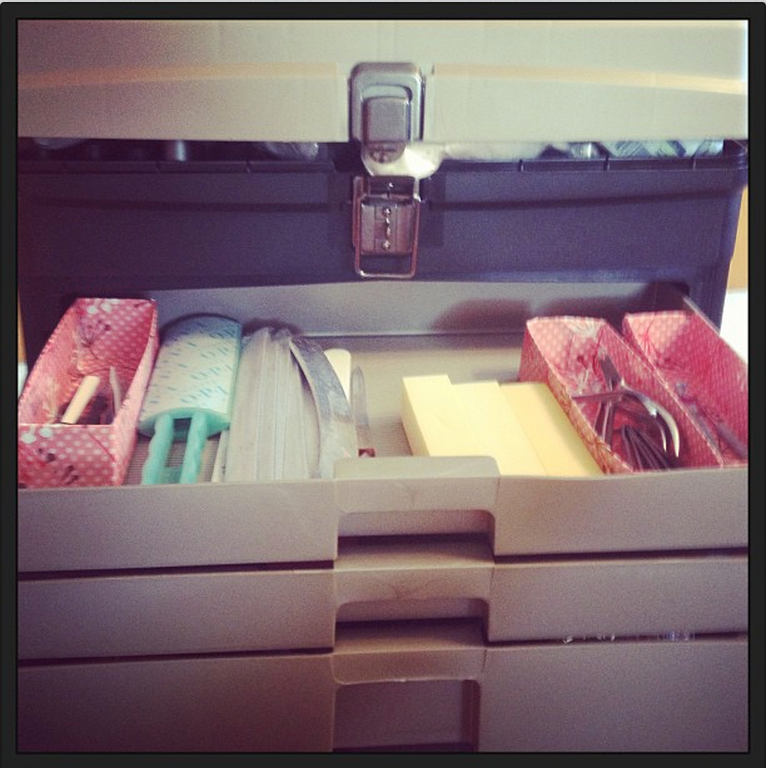 My nail art drawer, separated by nail files.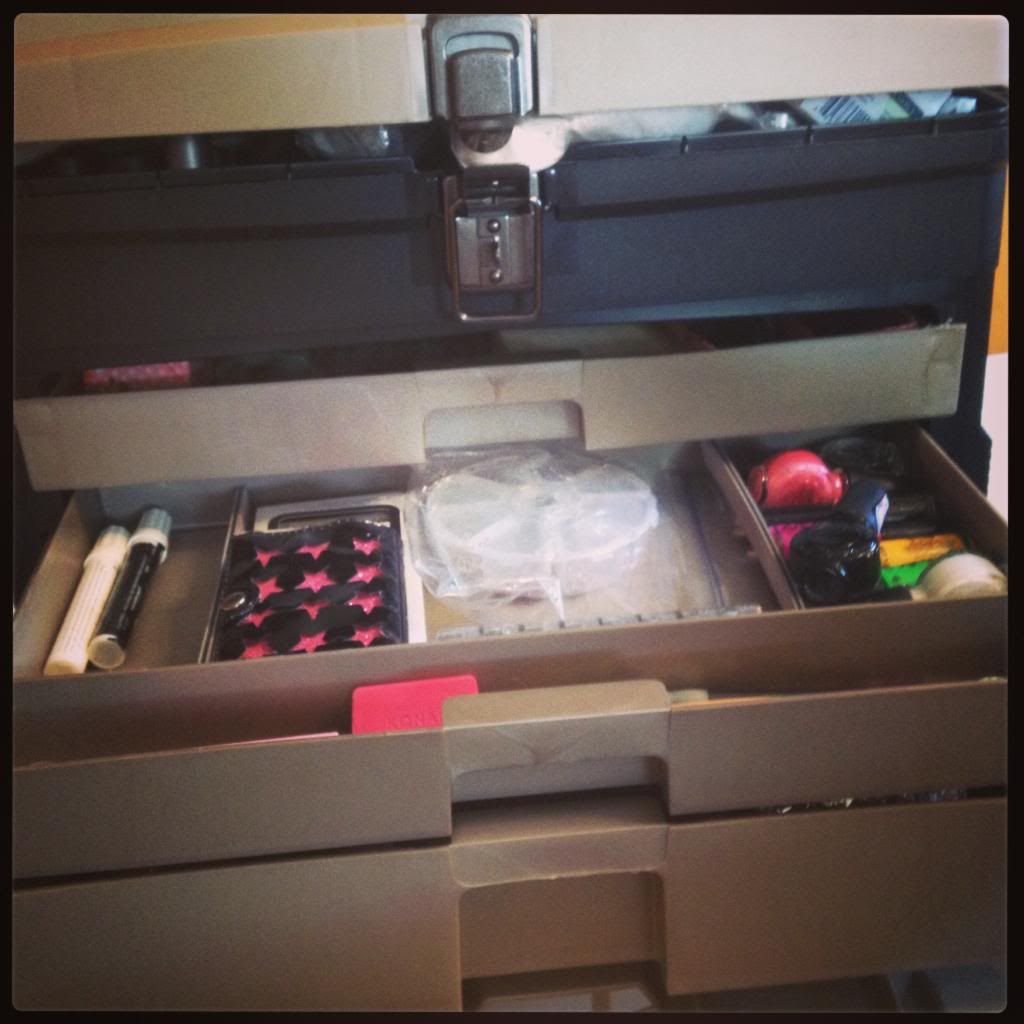 And the bottom drawer is big supplies, and other misc stuff.
The bottom section, holds my nail lamp, paper towels, sculpting gel case, pedicure mask, and the pumps for acetone and rubbing alcohol.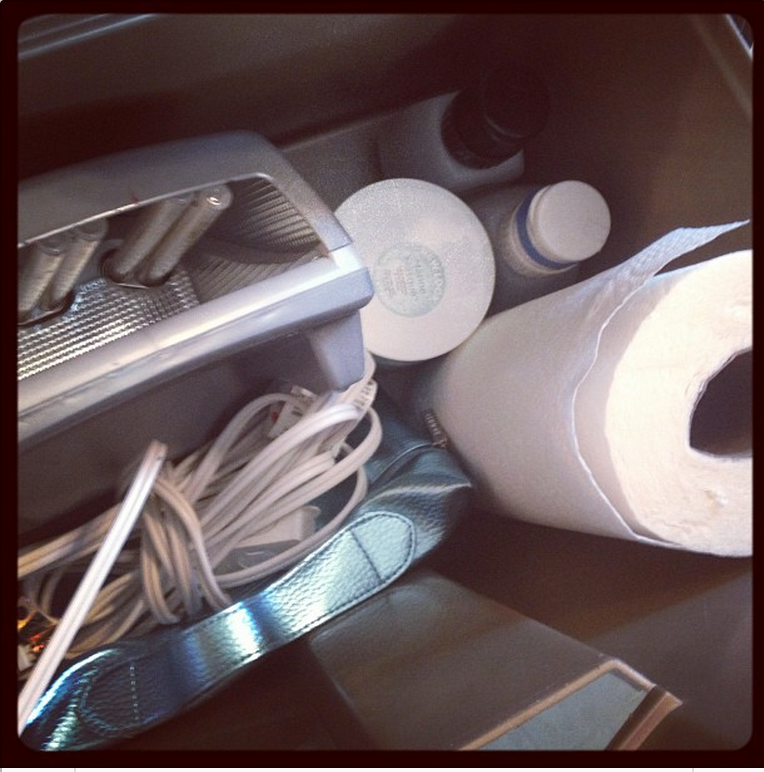 Now I can ramble around the country side doing nails in relative ease!
Thanks for stopping by!
W