I know that it's early to decorate for fall.
But we are having our bathroom redone and the house is a mess.
Decorating really cheers me up, so I found the fall decor and got to work!
I even made a starburst mirror out of book pages!
(I know that everyone had done it, and I had some empty area)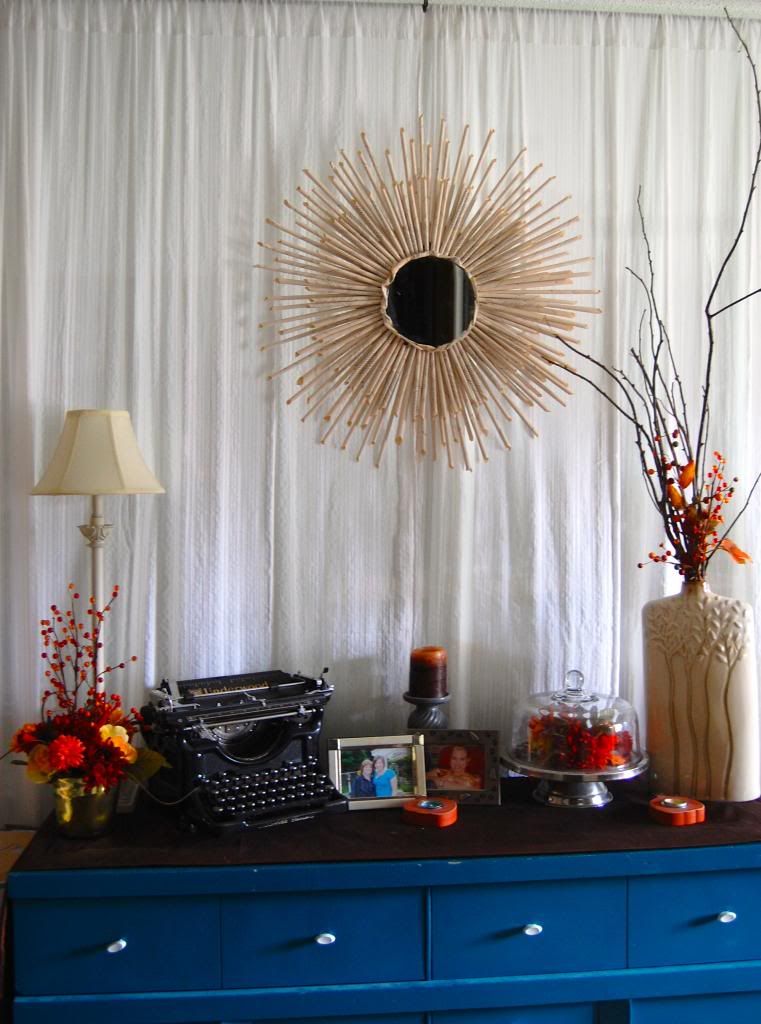 I simply switched out my flowers from spring to fall!
Easiest decorating ever.
I just threw some foliage in the cake stand and put choke cherry branches in the vase
(the branches are from my parents back yard!)
This arrangement I had already done and was hanging out in the box!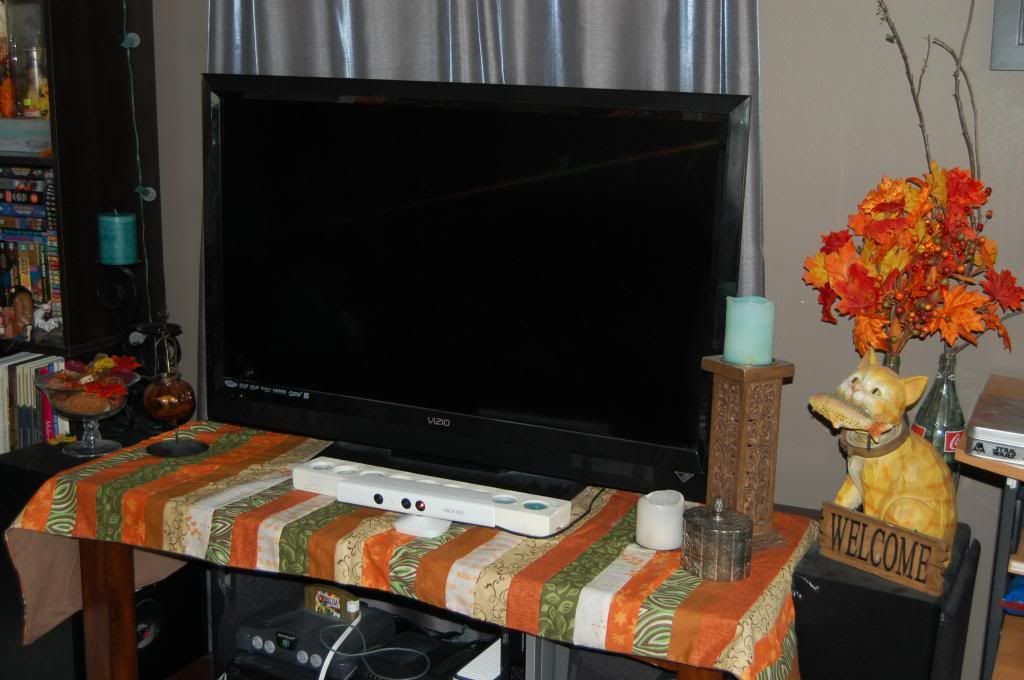 The TV also got some decor, The runner I made a few years ago.
The book cases of course got new foliage.
I did make a fall door sign as well!
I used the cricut mini and contact paper.
All ready for fall, when ever it arrives!
Thanks for stopping by!
W