I've been sewing with my mother a lot in the last month and I wanted to show off what we made!
(okay, so I made one, my mother is still working on hers.
The only down side to having EVERYTHING perfect.)
I'm more of a wing it and go for it person, mine is far from perfect, nothing is spaced correctly and the stars are off. oh well....
But we made a double sided runner!
The first is an Americana theme, we used our adorable ideas ultimate designs to embroider it.
my husband helped me do the math to make the border!
so technically he did help.
I'll show you the rest in picture form.
The machine ended up nesting under the f so I did end up with a double line. what eves
Also the writing on either side is un even. again, what eves.
The other side is just a simple all occasion runner, with our last name on it!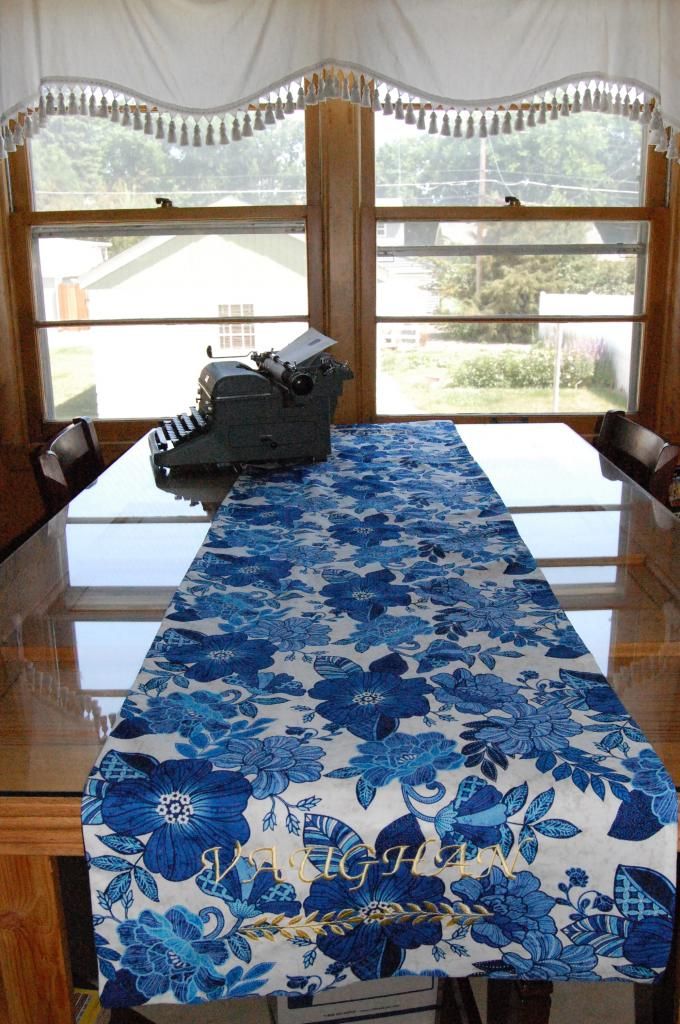 It was kind of hard deciding what to put on this so I just went simple.
Easy peasy.
Because I have my homemade table, I needed something to cover the glass crack in the center.
Having a whole sheet would be too spendy.
but my table is 70" long and I really don't need it to over hang since it is right up against the wall.
I also made it wide enough to cover the top of my catch all if needed I can switch it over there.
My mother made hers the same length and width because she likes it to over hang on each side.
and really we had the math all done.
Thanks for stopping by!
W