After being in our house for over a year, I finally have my walk in closet finished.
Just to refresh your memory, our house was built in the 50s and closets were not a priority.
So in order to have room for my stuff I took over the second bedroom on the main floor!
Here is the vanity view!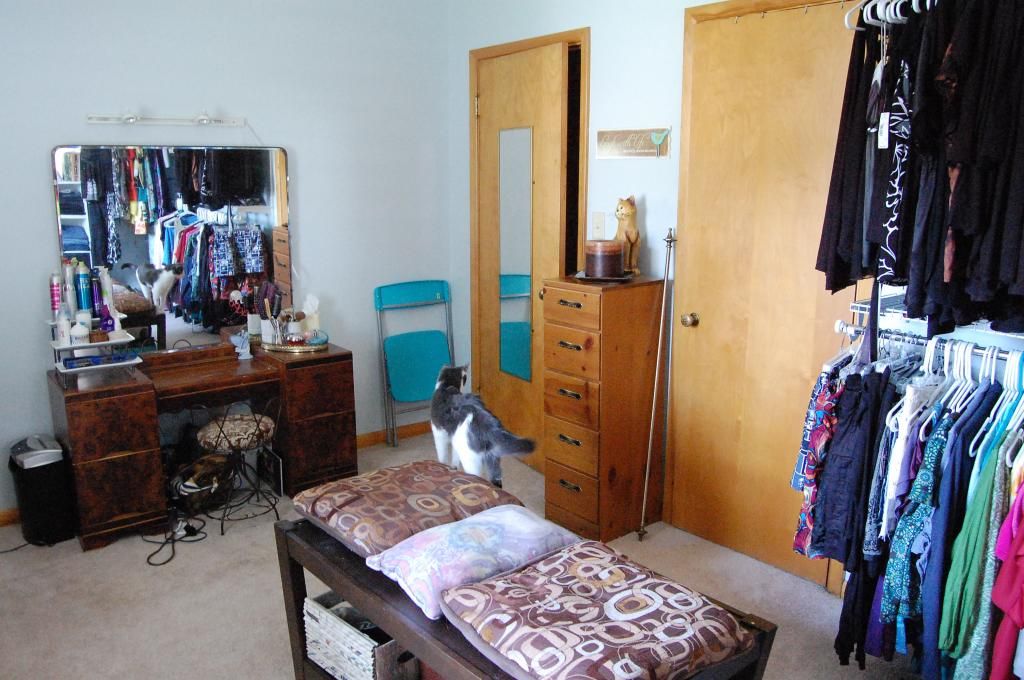 I had to move the coffee table in here because of the new living room arrangement, so it became an awesome bench. A few pillows later and it turned out to be very functional!
The cats also now hang out here in the morning while the sun hits it.
This is standing right by the vanity!
Look at all my storage!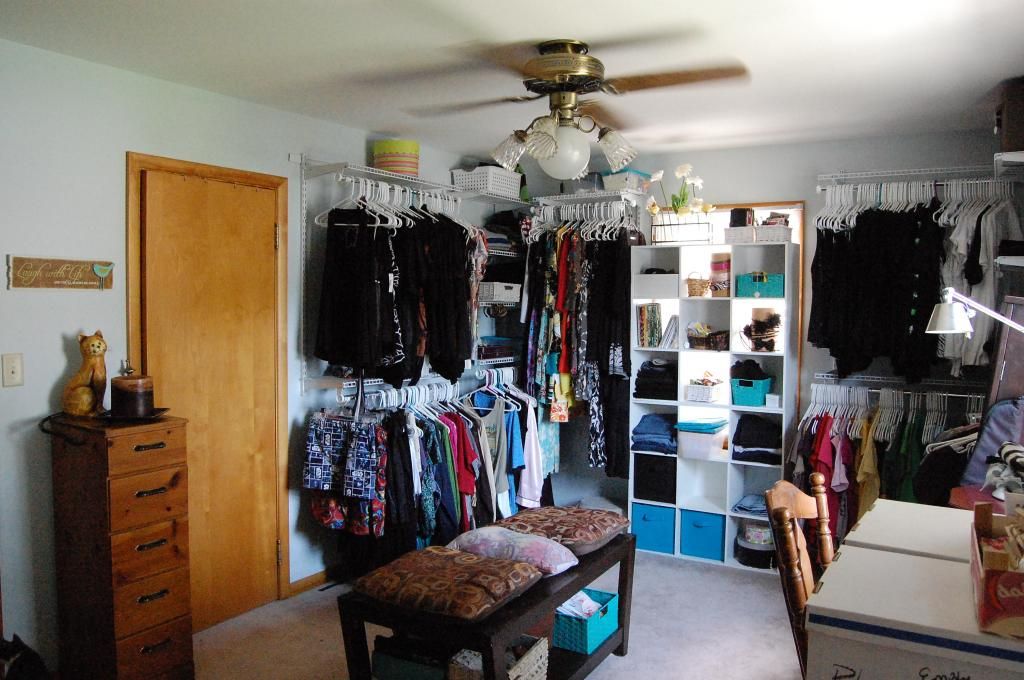 The desk to the far right is where my sewing machine usually goes, but I have been sewing so much with my mother that I just leave it at her house.
And here is the final view of the room!
This is from the door way!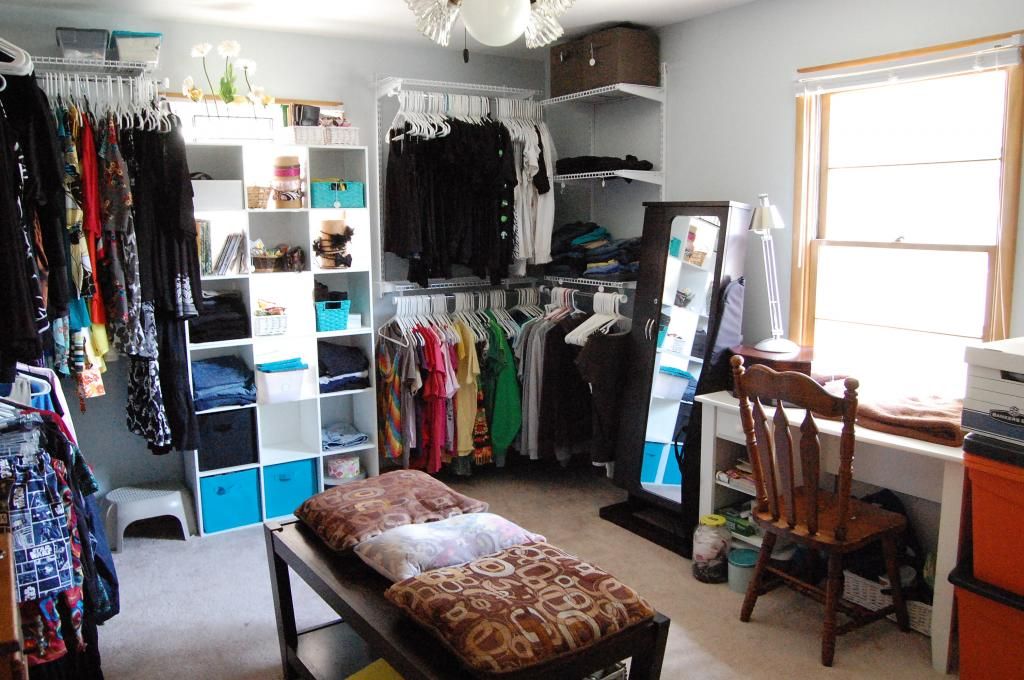 There is a closet in my closet (closet inception.)
It is where I cram everything I don't want anyone to see.
This includes my purse collection and a huge stack of shoes.
once I organize it I will be able to show it off!
Thanks for stopping by!
W