I love doing nails, it's really my passion.
that being said I am very particular about the way I organize things.
I also travel around and do nails for my mom and sister so I have to be mobile.
I still don't have it all figured out quite yet but this is where I started: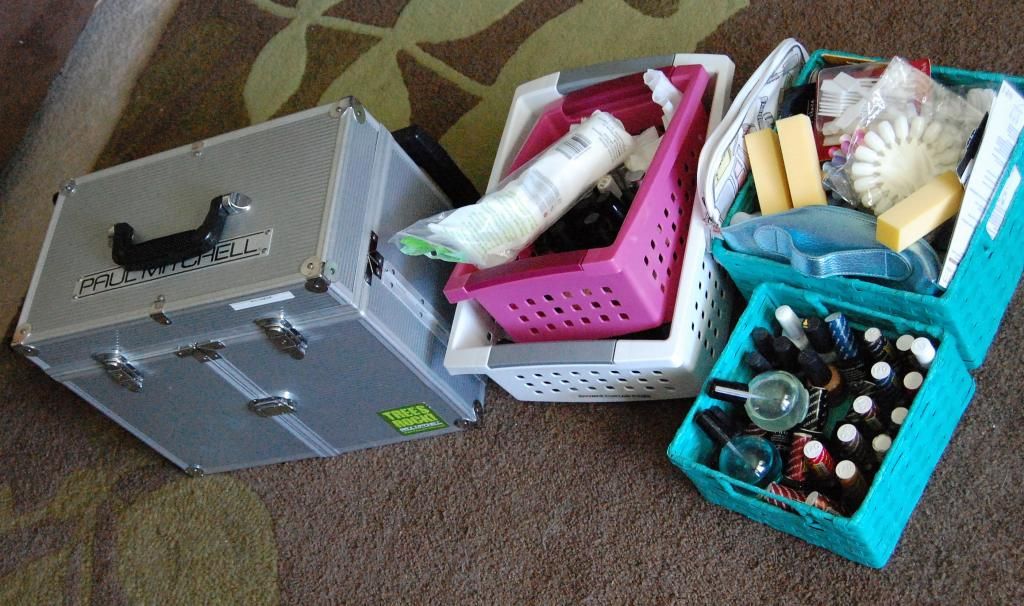 I gathered all the supplies I would need.
I'm overly prepared for everything when it comes for nails but I need it all to fit in my case.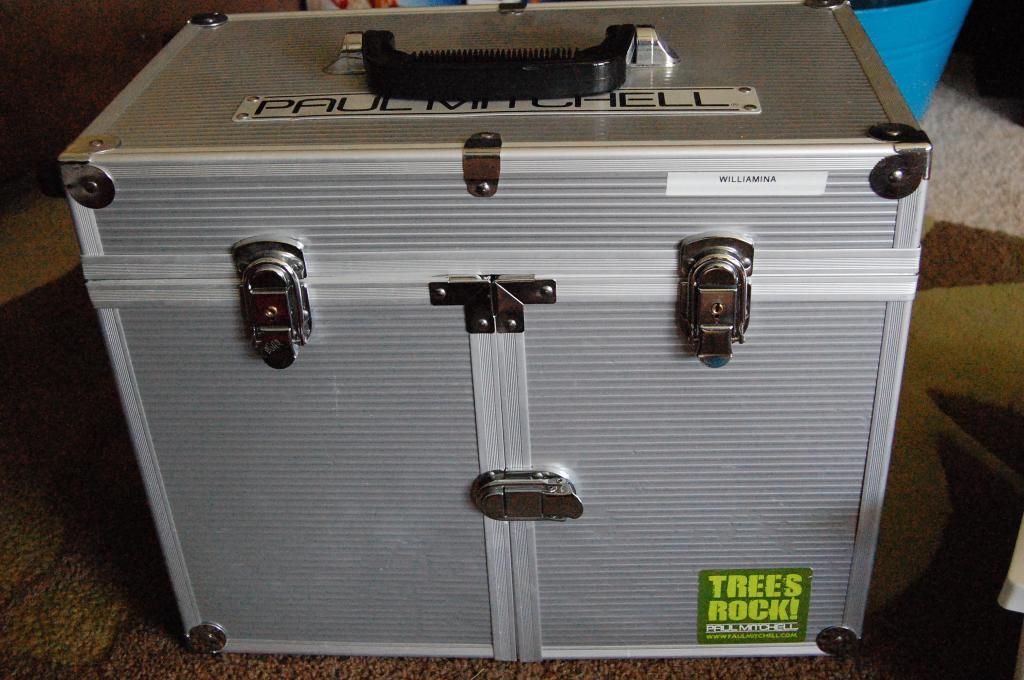 I used my case from hair school, it's a rolling case that comes in handy and is quite large.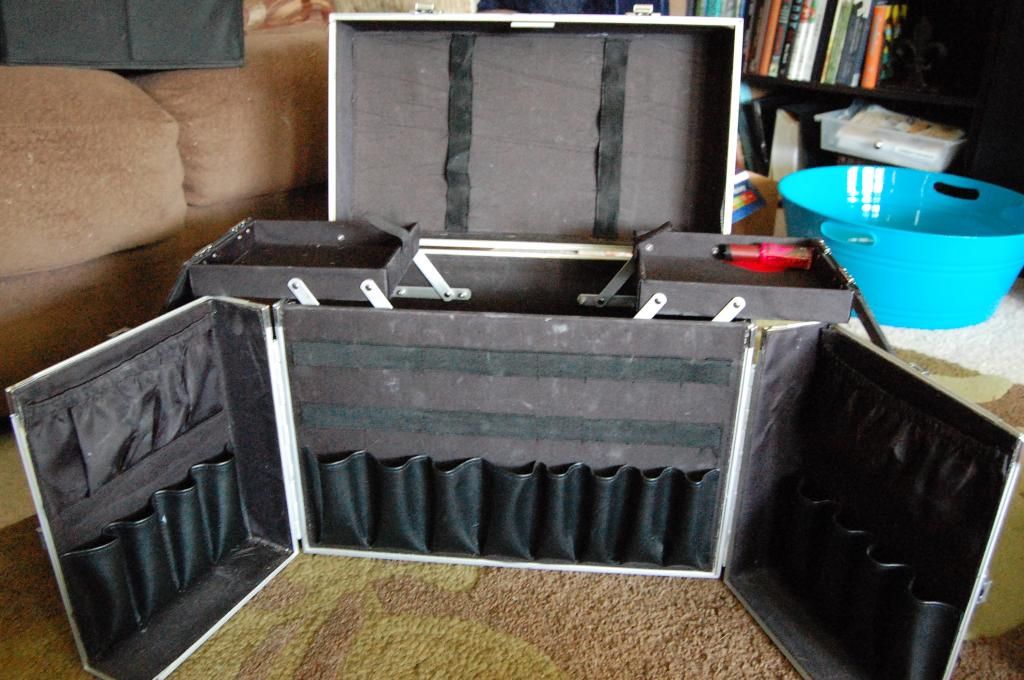 It has lots of compartments for storage!
I also wiped down the interior with lysol wipes, just to make sure that it was clean.
I grouped my supplies in catagories:
I found that a mini photo album worked wonderfully for my konad stamp plates!
I also put my uhhh "things" in there too!
(they are what I put in gel and acrylic nails)
I did notice that the lotions get gross too.
Time to wipe it off I'd say!
Yeah,gross.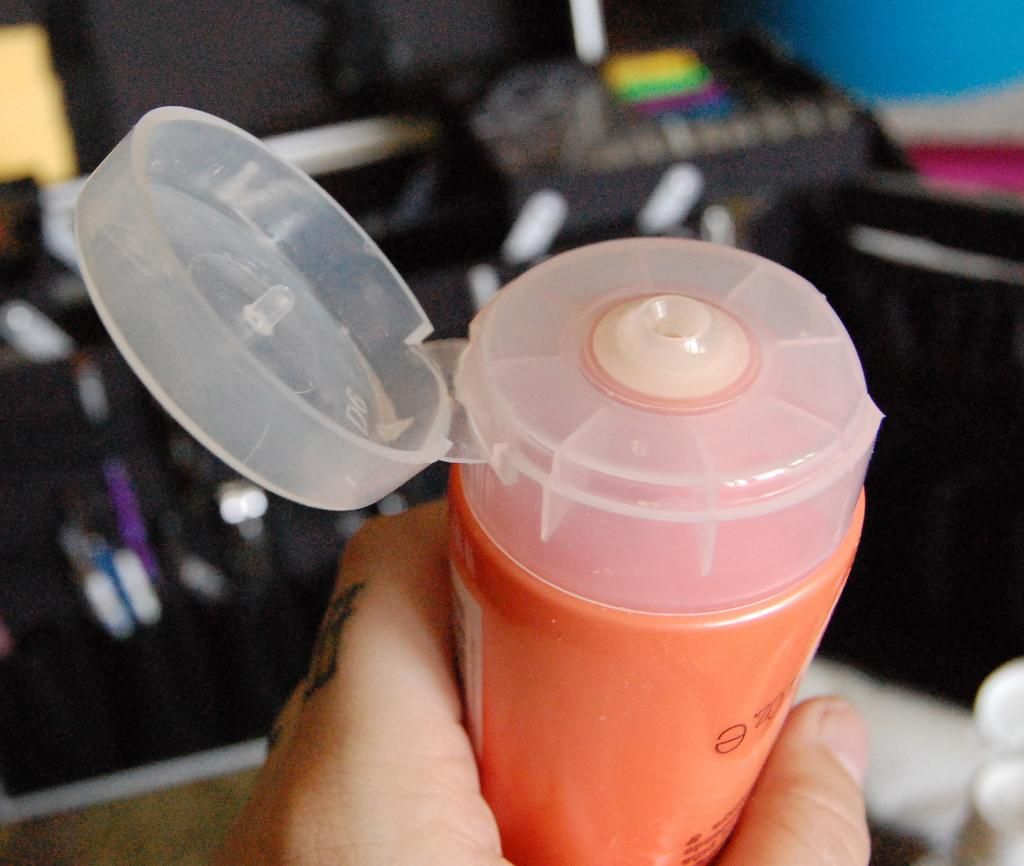 See, everything is better clean!
I went through and threw away old and gross things and cleaned all the tools.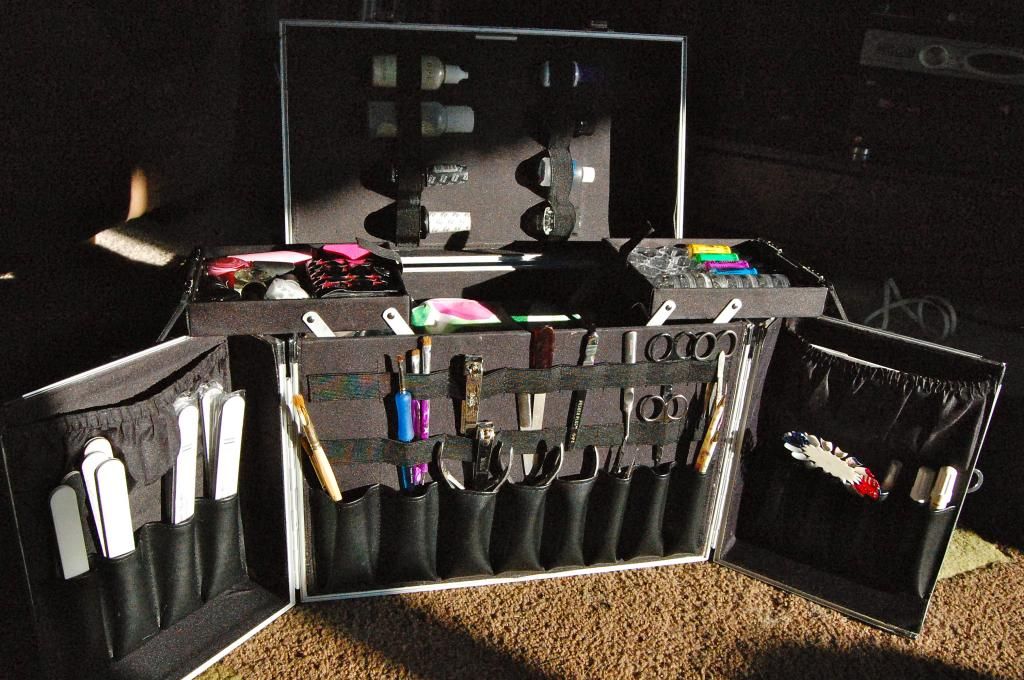 After everything I think it looks really good.
I don't put it in the order of how I use it, It's just in the way I like it.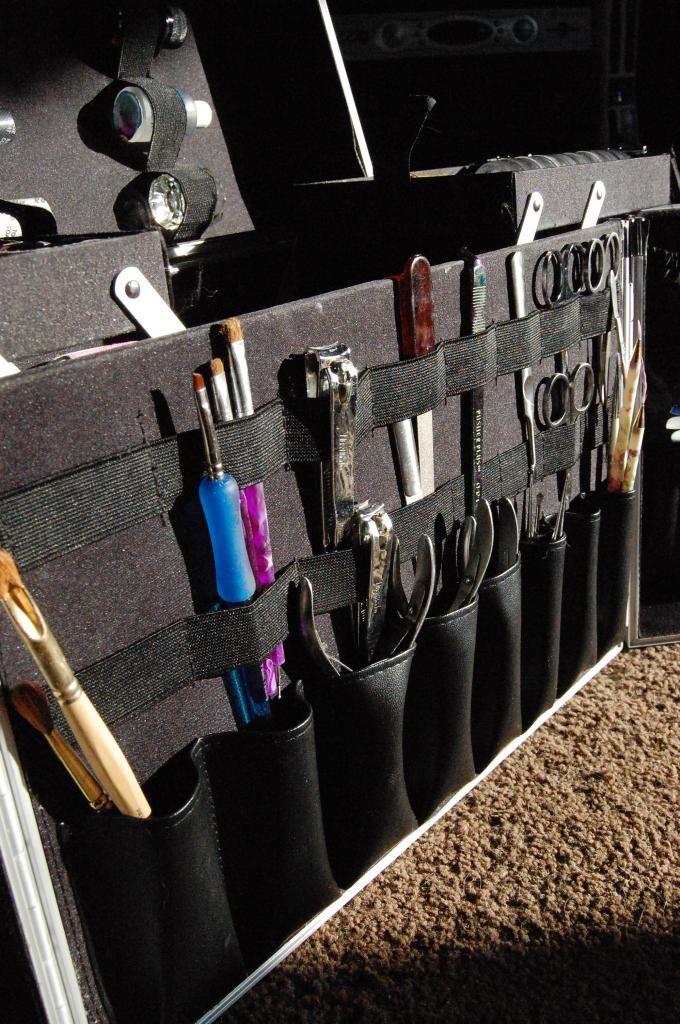 Tools in the front and center!
in the big portion I keep my glitter, A bag with my sculpting gel and forms.
The white bag holds cotton rounds, sanding blocks and wipes all items that are disposable.
The pedicure supplies are on the far left. I keep the squeeze type bottles upside down to keep the mask I use in a huge tub from rolling around too much.
The foil wraps I use to remove gel polish is the same size as the mask container so it works out that it hangs out on top of it.
The lid has this bungee thing that is great fro storing the important (but small) bottles.
When the case is in 'rolling' mode these bottles are all face up, just in case.
The konad stamps and stuff live in the left side compartment.
The other nail art supplies live in the other side
And that is it my friends!
I hope I helped you some and thanks for stopping by!
W