I drink way too much soda.
Seriously.
Because my hubby and I drink so much soda we have a surplus of aluminum cans.
We do recycle them, but when I was playing around with paint swatches and paper punches I had a great idea, "what if you can punch a soda can?"
well, of course you can.
ha ha can...
Sorry for the pun.
There are a few tutorials on how to punch and use soda cans in crafting.
The first thing I tried was a flower!
let me show you what I made!
look how awesome this is!
Pretty good for a first try!
To get started here is what I used:
5 dr. pepper cans (my drug of choice)
a flower petal punch by fiskars, it has two sizes
e6000 glue
I cut up 5 soda cans, I punched petals from all of them and saved the bottom from one,
For the base I used the bottom of the can and folded down the sharp edges.
I then folded, bent and glued the larger petals to the base.
I went around a few times and came up with this,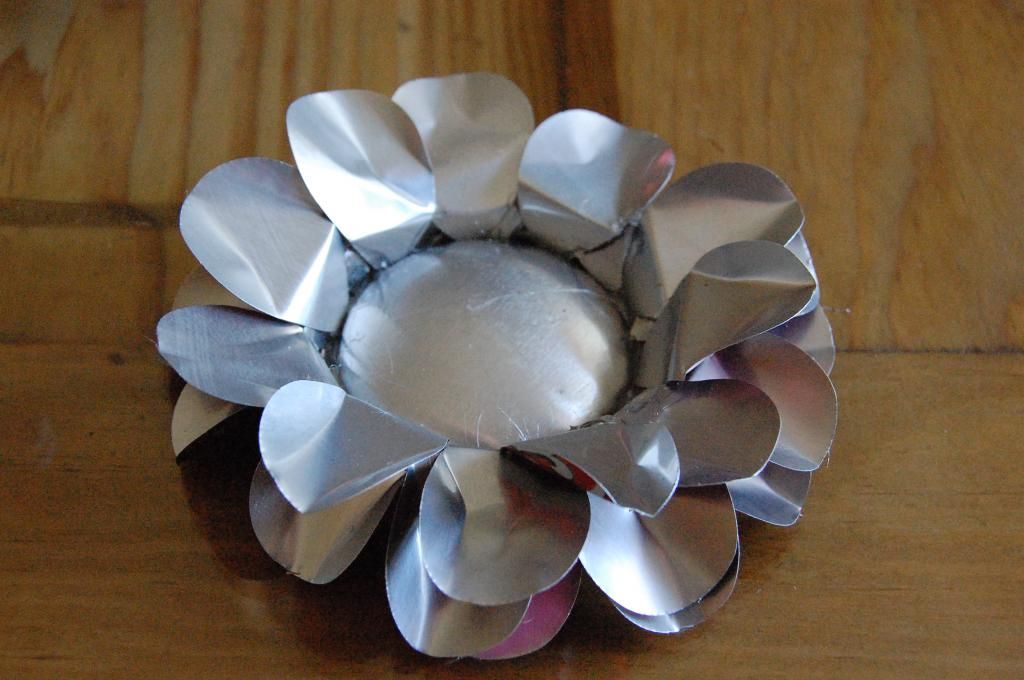 This would have made a cute flower the way it was, so you could stop here.
That's not how I roll,
so then I added the smaller petals. working around and around again.
Folding and bending before glueing them was way easier then trying to bend them afterwords FYI.
I kept going until I was out of room!
And TADA!
my finished flower!
I'm going to play around with different curling and petal placement.
I can't wait to find some magnets to put on the back so I can put it on the fridge!
Thanks for stopping by!
W